JIMMY WILLIAMS DISTINGUISHED SERVICE AWARD BANQUET
Wednesday, March 29
Royal Oaks Country Club
7915 Greenville Ave
Please join the Dallas A&M Club for the presentation of the Jimmy Williams Distinguished Service Award to Brian Pinto '93.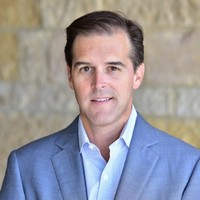 Special guest M. Katherine Banks, 26th president of Texas A&M University, will also address those in attendance.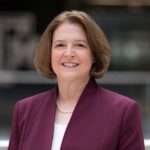 SCHEDULE
6:00pm Cocktail reception
6:45pm Dinner & program
ATTIRE
Business
TICKETS
$125 per person
ONLINE PAYMENT AVAILABLE BY CLICKING: BUY TICKETS
ADDITIONAL INFORMATION
William Taylor '96
william@hartmanntaylor.com
214-732-4243
ABOUT OUR HONOREE
Brian is a partner at Deloitte where he serves as the Global Lead Client Service Partner and Global Lead Tax Partner on some of the Firm's largest clients.   He also serves as the Global Leader for M&A Tax & Legal, a member of the US Global Council, the U.S. Tax Leader for the Technology, Media and Telecommunications (TMT) Industry and represents the US Tax business on the Deloitte University Steering Committee.  Some of Brian's previous roles in the Firm included Global Business Change Storefront Leader covering M&A, Post-Merger Integration and Value Chain Alignment, Central Region Managing Partner for International Tax & Transfer Pricing Services and as the National Operations Leader for International Tax & Transfer Pricing. Brian has consistently been included as a leading tax professional in the Guide to the World's Leading Tax Advisers.
In addition to his client service roles, Brian continues to support the Firm's initiatives around Diversity, Equity and Inclusion, where he has increased the focus on the acquisition, development and retention of women and diverse talent. Brian also serves as the Advisory Lead University Partner for Texas A&M University where he teams with the administration, faculty and students to support the University's success and Deloitte's impact across the Texas A&M campus and Texas A&M University System.  He has also served as a frequent guest lecturer at Texas A&M University and a regular presenter at Deloitte seminars and client conferences.
Brian, a Class of 1993 graduate of Mays Business School (BBA, MS), continues to stay closely involved in Texas A&M.  He currently serves on the 12th Man Foundation Board of Trustees, Chancellors Century Council (Cabinet Level), and the Mays Business School Dean's Advisory Board. He and Lori support the continued success of Texas A&M academics and athletics through their commitments to the Deloitte Foundation Mays Business Education Complex Expansion Fund, The Lori & Brian K. Pinto Foundation Excellence Award in Accounting, as 12th Man Foundation  Eppright Distinguished Donors, Centennial Campaign & 1922 Fund Donors, and as Diamond Endowed Century Club donors for the Association of Former Students.  They have also funded local scholarships through their lead sponsorship of the Dallas A&M Club Coach's Night.  Outside of his Texas A&M activities, Brian is a member of the United Way, Ruth Sharp Altshuler Alexis De Tocqueville Society, member of the Trinity Christian Academy Dad's Club and he and Lori are members of Watermark Community Church.
During his time as a student at Texas A&M, Brian participated in a number of student organizations including being a founding father of Pi Kappa Phi Fraternity's Delta Omega chapter, student government (Student Senate), Fish Camp counselor, Big Event, Beta Alpha Psi Business Fraternity, and Breakaway Ministries (Treasurer).
Professionally, Brian is a certified public accountant (CPA) in the state of Texas, a member of the American Institute of Certified Public Accountants and the Texas Society of Certified Public Accountants.
ABOUT THE JIMMY WILLIAMS DISTINGUISHED SERVICE AWARD
James Wishart "Jimmy" Williams was born on September 13, 1895, in Hamilton, Texas. A descendant of pre-Revolutionary War Americans, he graduated from Hamilton High School in 1913 and went on to attend the Agricultural & Mechanical College of Texas from 1913 to 1919 with two one-year interruptions. Mr. Williams considered himself to be part of the Class of 1918 and graduated in 1919 with a Bachelor of Science degree in Civil Engineering. He served in the United States Army from November 1917 to February 1919 and was discharged with the rank of Second Lieutenant.
After briefly working for the Delta County Engineering Department, Mr. Williams joined Austin Brothers Bridge Company in 1920. His first large assignment was the Corpus Christi Causeway, built in 1921. Over the next 50 years, Mr. Williams rose through the ranks of Austin Bridge and Associated Companies (now Austin Industries), subsequently serving on its Board of Directors.
In 1954, Mr. Williams was elected president of the Downtown Quarterback Club in Dallas. Known as "Skinny" to his many Aggie friends, he also served as president of the Dallas A&M Club, District Vice President of The Association of Former Students, and on the Executive Committee of The Association. Additionally, he served on the Athletic Council, the governing body of the Texas A&M Athletic Department at the time.
Mr. Williams also served as an elder at Lakeview Christian Church in Lake Highlands. He was well known for his modesty, his concern for other people, and his work ethic. Never one to boast about himself or his accomplishments, he enjoyed an outstanding life and career that was enhanced by his wife Pauline, their children, grandchildren, and great-grandchildren. Mr. Williams passed away in Dallas on October 14, 1970.
In his honor, the Dallas A&M Club began a custom that recognizes the ideals and integrity that Mr. Williams personified. The Jimmy Williams Distinguished Service Award is presented to an Aggie from the Dallas area who has demonstrated commitment to career and family, contributions to the local community, and devotion to Texas A&M University.
The Jimmy Williams Distinguished Service Award Banquet enables the Dallas A&M Club to acknowledge and celebrate the success, dedication, and contributions of not only one of its own, but also of Texas A&M University and all that it represents.
PAST JIMMY WILLIAMS DISTINGUISHED SERVICE AWARD RECIPIENTS
Jimmy Williams '18
Tyree Bell '13
Asa Hunt '22
Wofford Cain '13
Jack Crichton '37
Jimmy Aston '33
Field Scovell '30
Jimmy Sewell '27
Alfred Davies '34
Bob Latimer '44
Bob Frymire '45
Cy Johnston '56
J.L. Huffines '44
Harvey R. "Bum" Bright '43
John R. Hill '44
Harvey Cash '33
Dick Goodson '27
Tom O'Dwyer '47
Ted Pitzer '50
Bill McKenzie '44
Les Potter '28
George Linskie '38
Bill McCord '49
A.P. Wiley '46
James Wiley '46
Ed Monteith '43
Durwood Chalker '50
Herb Schiff '43
Harwood K. Smith '36
Donald Zale '55
Edward B. Fulbright '49
Robert Smith III '61
Erle Nye '59
W. Mike Baggett '68
Frederick D. McClure '76
Bill E. Carter '69
Ford D. Albritton, Jr. '43
Ron Skaggs '65
Gerald L. Ray '54
Jess C. "Rick" Rickman III '70